Power Yoga was introduced to the area in 2003 at "One a yoga~pilates studio" inside Destin Athletic Club (DAC) in 2007 classes moved to Village Baptist at closing of gym...Move to opening of new gyms, Destin Health And Fitness / Bluewater Fitness
Many students over the years have stated a practice in power class or have gone on to teach yoga. All levels welcome up for a challenge. Remember still take it at your pace.
Beach
Thursdays 8:30am
Saturday: Power Flow 9am
Destin Health & Fitness Club MAP
Friday's: Intro to Power Yoga 10:00am
Off Monday's for the summer)
Yoga is a practice that evolves in time. It is made up in 3 parts breath, poses & meditation. Best introduced at a slower pace from the ground up inside out with the right style to suit students needs and desires. Learning the names and variations of the poses with proper alignment helps sets up a strong practice that has a better chance to continue and grow into the meditation right for your beliefs. You can never judge yoga from just a few classes the benefits and ease of the poses come from the practice, not how prefect the poses or the level of ability. Whether we have practiced just a few weeks or years we all have room to grow in the practice. We never compare or compete in yoga we are all on our journey together. Power Yoga is western yoga with the focus on the physical discipline of putting the poses in motions. Meditations and intentions kept personal. No religion. It was developed back in the 90's by several Astanga teachers/student including Rhonda. new flows made up going out of the series lead by Bob Marley, Love & Rockets and a personal savior. Vinyasa styles continue to make them up...wild thing, rockstar, fallen angle....endless There is no destination, just a practice, so enjoy ride.
Rhonda is a pioneer in the style of yoga Power Yoga, more info on style) .She broke away from the Astanga series in her personal practice while living in the Caribbean back in the 90's creating creative flows inspired by reggae, pop & classic music able to stay true to her Christian faith. Old school yoga the different yogic traditions were explained as being an option "if that is your chosen path' and best after many years of practice when the best spitital path is clearer. Western yoga was introduced as not a religion, classes were open for all faiths to feel comfortable to focus on the breath and have fun learning the poses and fun transactions allowing personal growth.
Vinyasa, the basic principle of Vinyasa Flow Yoga is for each pose to be gracefully linked by the breath in an evolutionary flow that empowers each student to explore the full range of their potential wherever they find themselves. Encouraging attention and awareness to the breath and alignment of the spine for empowered form, grace and stability. Remembering its not about how far you go into a pose, its about being where you are at the present moment as fully as possible. Allowing us to step out of our heads and get grounded in peace with the rhythmic sound of the waves. Set in the ideal atmosphere to find a deep sense of well-being and inner strength.
The Practice is designed to bring balance to our life as a whole. Therefore some classes may be more fluid, exploring more free forms of movement as a meditation, while other classes may focus on longer holding of the postures exploring refining alignment as a means to find inner stillness. All classes will have a strong emphasis on breath, and breath observation throughout the practice. There is a class for everyone to find their way.
Class Descriptions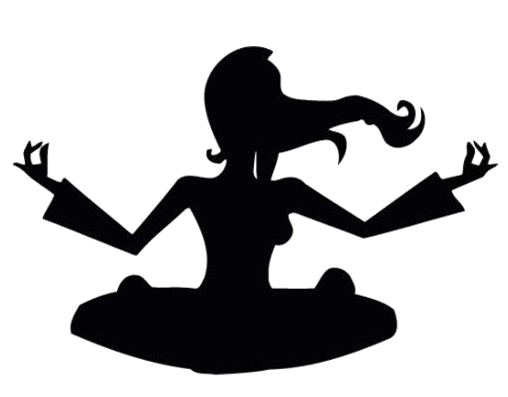 Fluid Flow: Good for brand new to yoga students who want to learn to flow and possibly go on to the more powerful paced classes. This is an anything goes flow class with some more advanced poses offer. Experienced Vinyasa students can gain a better understanding of the practice by going back to the basics. Learning all the variations and modifications to the poses will take the struggle out of the practice. Always remember not every pose is for everybody. Newer to yoga Listen for the options to the poses and know it is encouraged to take a break when needed and to go at a slower pace or skip poses if newer to a flow practice. More advanced students are welcome to throw in an arm balance or handstand.
Power Flow: A Slower paced power class focusing on proper alignment in the poses and transitions, flowing from pose to pose linked with the breath Vinyasa. A good class for newer students up for the challenge. Class will be part powerful Vinyasa flow with options to the more advanced poses offered. Other half will work on the foundations and techniques for those crazy poses and fun transitions thrown in the middle of power yoga class. Sun Salutations broken down to learn to step, "float" or handstand your way into Chaturanga' safely. Each class will break down an arm balance and an inversion, GOT WALLS BACK!. Learn a proper Chaturanga and basic crow pose all the other arm balances will come with practice. We will start there and move on to handstands.
Power Yoga: Focusing on endurance and advancement in the practice (whatever the level). Moving mediation in action. Ashtanga students will feel at home, Creative Sun-Salutations mixed with balance. This class is for the experienced student who wants to continue to grow in the practice but by no means just for the advanced in ability (beginners move at own pace) Class will move at a faster pace with creative transitions not allowing time to give students all the many options to the many poses. Students of all levels of ability interest in having fun and up for a challenge are welcome, just able to listen to the body and modify when needed... as we all do in power yoga. Expect to be asked to jump into the bottom of a push-(Chaturanga) within the first five minutes but know it is just as impressive to step into a "knees chest and chin" in better stronger form, than to push past your edge and possible injury your shoulders or back. Know that it's always ok when you hear "take a Vinyasa" to just keep your peace in down dog, we'll meet you back in a breath and a half or five breaths for a break. No extreme heat need in Vinyasa....Expect to sweat and detox the body and have so much fun in the present moment, you wonder how the time when so fast.
All Levels practicing in Harmony
The Key is to learn to go at your own pace in all classes and not push past your peace level. In time and with "practice" the poses will come much easier. There is no need to worry about being perfect in the pose (we are all going to look a little different in the poses)... just stay calm ... listen to the alignment instructions and find what works best you in that moment. (you have the power to control how hard the class is) Simply learn to "practice" with your own unique needs, take the risk to find your edge, taking brakes when needed and the journey will continue with enhanced inner awareness, peace of mind and greater ease and clarity in the poses will follow each class (that's all there is to perfect Yoga...just "practicing").
Benefits
Teaches you to breath fully and correctly, Improving heart and lung capacity

Maintains youthful appearance, as the oxygenation and cleansing improves skin tone

Builds strength toning muscles/ tremendous Endurance speeds up metabolism for Weight loss

Gives the body a cardiovascular work out without negative impact forces

Prevents sports injuries

Doctor recommended for improved immune system (fighting off illnesses)

Improves posture/Eliminates back pain

Promotes greater flexibility of your spine in its full range of motion, allowing the central nervous system to function optimally resulting in high levels of energy

Works every system in the body; cardiovascular, nervous, lymphatic, endocrine, immune, digestive, reproductive, muscular and skeletal

Works every organ, gland, muscle, tendon, ligament in the body

Integrates the right and left hemispheres of the brain which improves memory, learning, coordination and balance

Builds mental strength by holding your mind in a focused, meditative state (no time to worry)
Namasté Rhonda
~More information or to schedule a private or semi private session~
Rhonda Comparin 850-758-1712 e-mail